A Team of Light and Vibrational Energy Researchers
Contact iBlissnow, a Nevada LLC, at info@iblissnow.com or (702) 271-3008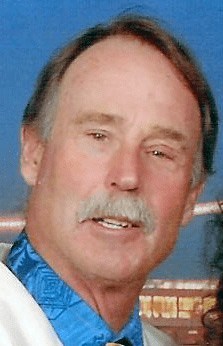 iBlissnow™ is a new software company created by Norman McVea, Ph.D. through 15 years of research in Micro Vibratory and Quantum Physics labs and 40 years research in Egyptian Temple Science and Sacred Geometry. Our products are developed using a state of the art Quantum Super Computer. Dr. McVea was the original founder of the second largest Psychotronics company in the U.S.
Our software products transform the way you deal with stress, low energy, pain release, relaxation, athletic performance, creativity, music appreciation, bliss states, meditation, and psychic development.
Time magazine has said the new science is "The Science of Happiness" which is dealing with emotions and Mindfulness–that is: tuning into your own body and creating joy. Our Apps have been designed to facilitate you in that pursuit.
We capture subtle energy researchers fields and increase their effects by millions of times–which has transformed the fields of altered state technology, Energy Psychology, Energy Medicine and Energetic Alchemy–without damaging effects to the user's bio-field and without needing them to use headphones, since this is not an outdated binaural technology. Simply using your computer, iPad, tablet, mobile device, iBlissWear or aromatherapy produces the desired results.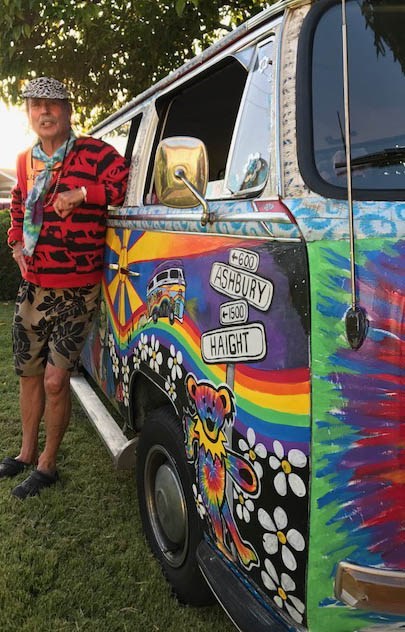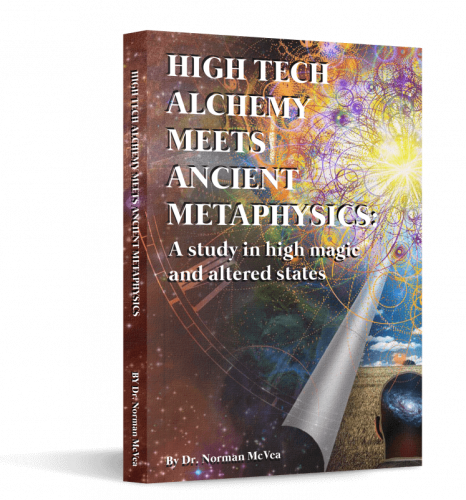 Dr. Norman McVea, Ph.D.
Founder, Program and Product Creator, Author, Energy Alchemist
I have a Ph.D. in Psychology and I have performed psychological research for over 45 years! For those of you who do not know me, I continue ongoing work, energy researchers and product development in advanced Emotional Freedom Tapping Techniques (EFT) and Heart Rate Variability Biofeedback, (HRV), Psychotronics, Sacred Geometry, Action At A distance and Altered States technology .

I was trained in Gestalt Therapy by Fritz Pearls, M.D., Sensitivity Training by Bernie Gunther, Esalen Institute, NLP by John Grinder, Advita Vedanta by Papa Ji, and Biofeedback Clearing. I have studied many diverse disciplines in my world travels. I was also a personal consultant to Werner Erhard of est and was Co-Director of Research at est.
I founded Introspective Technology Services, which delivered Computer Voice Stress Analysis and developed GSR biofeedback instrumentation, and also founded Applied Communication Services where I trained and coached thousands in Goal Dynamics, Coaching Release Dynamics and Coaching Self Inquiry, and developed and taught a 1-year university degree program in Biofeedback Therapy. In 2011, I co-Founded the Coherent Coaching Institute, an online institute at: iblissnowcoherentcoaching.com. I have written the e-book and research books offered on both CCI and this site.
I have energy researchers and developed many Life Energy Amplifier models, and was the inventor of 4D and 5D Sound. I have been researching and building subtle energy devices for over 25 years.
I also founded Oxygen Research Institute, the second largest Psychotronics Company in the U.S. and sold thousands of Life Energy Amplifiers, Energy C.D.'s and smart pills. The products I have currently designed offer powerful energy researchers' fields without the size or weight of the Energy Amplifiers and can be downloaded to computers, iPhones, iPads or mobile devices. In addition, I continue to add new energized products each year–usually each month. Register on this site and we will update you on all new products and services as they appear.
At iBlissnow, our purpose is for you to experience blissful experiences and energetic well being, without using dangerous illegal drugs or psychoactive substances!
Sharon Hart, M. S.
Partner, Administrator, Web Content and Design, Music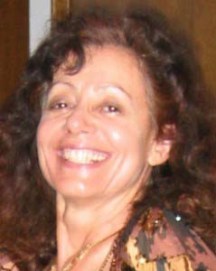 I have spent 35 years pioneering, developing and working in the Human Potential and Transpersonal Psychology movements, beginning with a Masters in Counseling Psychology, and becoming the Co-Founder of four personal growth, coaching and health related institutes in Northern California, where I was Director and head of Training Programs and co-produced 25 health-related cable television programs, videos and audio training programs on mental and physical health issues. I played keyboards in the Aces Wild club band, circa 1984 photo here!
I also am a musician, songwriter, and was once keyboardist for 3 local rock bands in the San Francisco Bay Area, and backup vocalist on an album produced by Marshall Summers and Bob Ohlsson, formerly Chief Engineer at Motown.
I played and sang in the Ferris Hart duo and recorded a duo song with singer, songwriter, Lloyd Ferris.
My job at iBlissnow is web content creation/maintenance, marketing and business administration as well as musical input.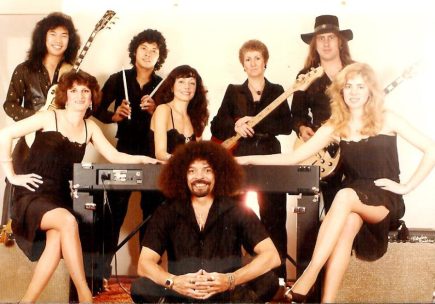 Scott G. Borders
Musical Director and Consultant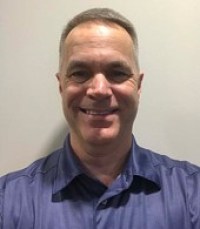 Scott G. Borders is an audio/video engineer, composer, musician, singer and musical director in churches in the southeast. He has also taught meditation, contemplative prayer and other spiritual development classes and techniques to those in various churches and communities.
He has been working as a subtle energy researcher and has composed many audio and video apps which have been energized by Dr. Norm McVea. 

Scott's weekly presentations of spiritual themes utilize his photographic, audio and video engineering, musical composition, conducting, and musicianship. His events are attended by thousands.He was the creator of Pranahigh, an online service where he sold many original audio/video products.
iBLISSNOW OFFERS SOFTWARE AND JEWELRY FOR POWERFUL ENERGETIC STATES AND MOOD ENHANCEMENT
Our Light & Vibrational Energy Apps
This iBlissnow product line was developed by Norman McVea, Ph.D, a scientist and researcher. He is the developer of many Subtle Energy, and Psychotronic devices as well as Energy Psychology processes.
He worked in Micro Vibratory Physics/quantum physics labs for 15 years and has done over 40 years of energy researchers in Egyptian Temple Science, Sacred Geometry and Psycho Acoustics–which led to the development of these products. These products were developed on a Quantum Super Computer. Dr. McVea is also an author of 7 books, teacher and trainer of psychological and biofeedback processes as well as an Energy Alchemist.
The product line features Digital Pharmacy Mood Enhancing Apps, Psychoactive Aromatherapy energizing products, Energized Videos of the energy fields of Reishi Magic Mushrooms, Buddha Relics, Energy Psychology/Rapid Eye Movement technology, Plus MP3 energized audio products, Action At A Distance products and Custom Products. Newly added is an Energy Jukebox, and iBlisser's Club  where you can freely watch special energized videos.
Energetic Alchemy meets Energy Psychology – Transmute ordinary experience into higher consciousness
Now, 12 years later, the prices have come way down, the versatility way up and the ease of use out the top. We now have a device or App for just about every desire.
Our goal is to transmute your electronic sound system into a Psychotronic device helping to release stress and create blissful states through energetic downloadable Apps.
For those who wish to be non-electrically dependent, our psychoactive jewelry provides a no need to recharge, no battery replacement and no-brainer ease of operation. Our coherent energetic  jewelry can be worn in a hot tub, swimming pool and while preforming almost all sporting activities. This includes from meditation to sailboarding. Massage therapists can employ them for added energy as well as meditators use them for deeper states of meditation. Therapists can utilize these products to generate a circle or cocoon of protection–keeping their energy field clearer of negative imprinting. However, with our digital download Apps, we strongly state, as a word to the wise, not to use our Apps in an MP3 player or auto stereo system while driving or operating machinery or any task that requires your undivided attention. Try these products at home in a safe space first before venturing outside or taking on any new tasks or activities. Know before you go! We offer Ph.D. level tech support and intend for you the highest experience possible!
What iBlissers have said about using Dr. McVea's energy products
"…I noticed that I was happier and very contented with my life. I actually felt blissful. Irritations have just melted away. I notice upsets just disappear very quickly."
"…I feel much more hopeful and optimistic about my life everyday."
"…I was starting a new job and was very nervous because I never sold jewelry before. But I immediately became the #1 sales person. The energy…worked!"
" I can feel the key is very powerful and gives a strong clearing of the energy field."
iBlissnow offers the latest in Sound Healing Frequencies, Vibrational Energy, and has a Generous Affiliate Program
Become an iBlissnow Affiliate and earn 50% from each customer you refer to our website that purchases our Apps and other Energy products! Don't delay. Get started now.