USB Flash Key Digital iBlissWear
Psychotronic device $995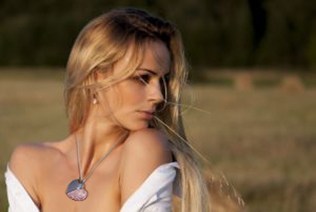 To Order the USB Flash Key Digital iBlissWear psychotronic device, please fill out the form on this page to setup time to speak with Dr. McVea first.
USB Flash Key Digital iBlissWear
This iBliss energy product is an approximate 256+ gig USB key containing over 25,000 bio-vital programs that interface with your body's pre-physical fields. This is a powerful Psychotronic device that gives a very noticeable lift to your daily life. The psychoactive programs contained in the USB key number close to 25,000! It is easily worn and the USB key manufacturers state that they are archival quality, designed to last 50 years or more.
It is much more powerful than our former silicon bracelets, as the programs contain a large array of psychoactive program codes. It is more than 1000 times more powerful than any other products of its kind on the market–but its limitation is that it can only be used one formula at a time unless you utilize multiple USB keys–one at a time– or as an energetic mix! 
"I can feel the key is very powerful and gives a strong clearing of the energy field." L.V., Switzerland
Ultimate Psychotronic Device
The smallest and yet most powerful Psychotronic device in the world!
You choose your Digital Formulations!
Ultimate Psychotronic Device
1 terabyte external hard drive$2,900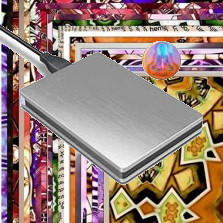 To Order the 1TB Ultimate Psychotronic Device with all our energy fields, please fill out the form on this page to setup time to speak with Dr. McVea first.
This system features an ultra slim, lite weight,1 terabyte external hard drive that is loaded with approximately 1 terabyte of psycho-active, psycho-acoustic, energetic fields. This ultimate Psychotronic device has many uses. While this external hard drive is considerably larger than our USB key, it also offers 20 times the storage capacity for storing energetic codes! It is still, for its larger size, quite lite weight and quite versatile. You can carry it in your pocket without much notice. The expanded field that it generates will keep most people's consciousness quite clear all day and night as the field continues to build over time as it is carried. When you plug it in to a computer or USB capable sound system, the electricity that flows through it mega-activates the 1 million or so programs and they are incredibly activated and thus mega- amplified! The 6 foot USB cord that is included is energy structured to process all electricity flowing into and out of it. By placing this external drive into your pocket while computing, or next to you on your desk, the hard drive emanates a powerful field similar, some say, to their enhanced state.
ENERGY JUKEBOX – Transform your music into with iBlissnow psychoactive fields! When you upload your favorite music, videos or lectures into this drive, it automatically processes the program with the fields in the device, thus encoding your media with our psychoactive fields. When played from it, or downloaded to your computer or MD, you have sound embedded with Life Force, White Light or one of our proprietary energetic sound mixes, to give you what we call psycho-dynamic iBlissnow sound! All audio/visual media uploaded to this drive is automatically coded with our energy remedies in a matter of seconds. Your rather energetically flat music is re-coded almost instantaneously. It codes in as long as it takes an external drive to upload. When you, at the same time, play our MP3 Apps with the drive plugged in, you can mix and match your designer field for the best computing time you may have ever had. Avail yourself of this multipurpose Psychotronic experience and instantly transmute the way you write copy, read, watch movies, listen to music, meditate, play games, ski, develop products, relax or research altered states!

"The most powerful psychotronic device I have ever used!"  SDH


iBlissnow offers insights for tapping into higher consciousness ​with digital innovations, and has a Generous Affiliate Program
Become an iBlissnow Affiliate and earn 50% from each customer you refer to our website that purchases our Apps and other Energy products! Don't delay. Get started now!